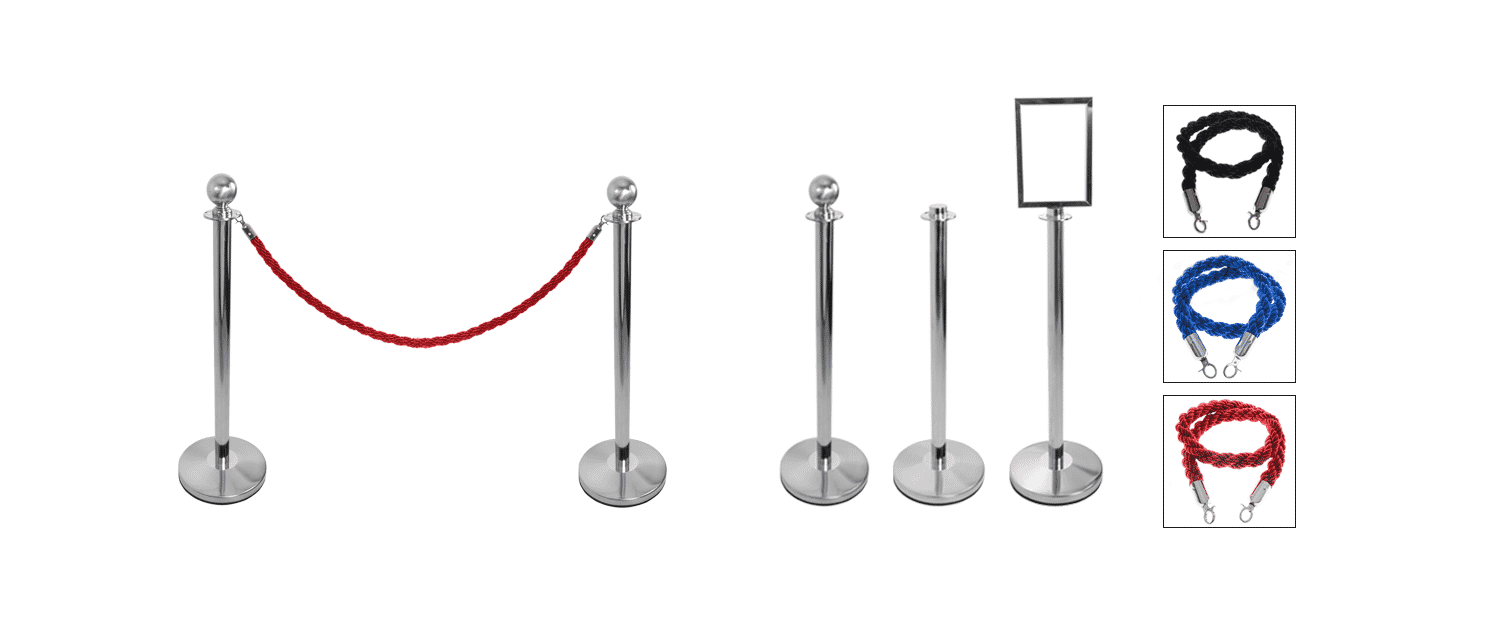 1
Spring action chromed end clips
2
28mm diameter twisted rope
Stainless steel base, post and tops
7.5KG to 8.15KG total weight (Flat top, Ball top & Sign holder respectively)
940mm, 1016mm & 1240mm heights (Flat top, Ball top & Sign holder respectively)
Simple 3 part kit, screw-in assembly
Sign holder size is A4 portrait double-sided
Non slip rubber base, prevents damage to floor when moving
Suitable for indoor and outdoor use
Rope consists of Terylene outer with a cotton core, 28mm diameter twisted.
Black, Red and Blue colours available
Spring action chromed end clips
1.5m length (Overall length including end clips 1530mm)
Also compatible with our café barrier range
Standard 1 year warranty applies to rope, and 2 year warranty applies to post and base.
Rope Length
1.5m [overall length including end clips: 1530mm]
Post Weight
7.5 – 8.15KG
What is the diameter of the rope?
What is the length of the rope barrier?
The rope barrier is 1500mm, 1530mm including the end clips
Are these compatible with the Plex Café Barrier systems?
Yes the rope barriers are compatible with our Café Barrier range