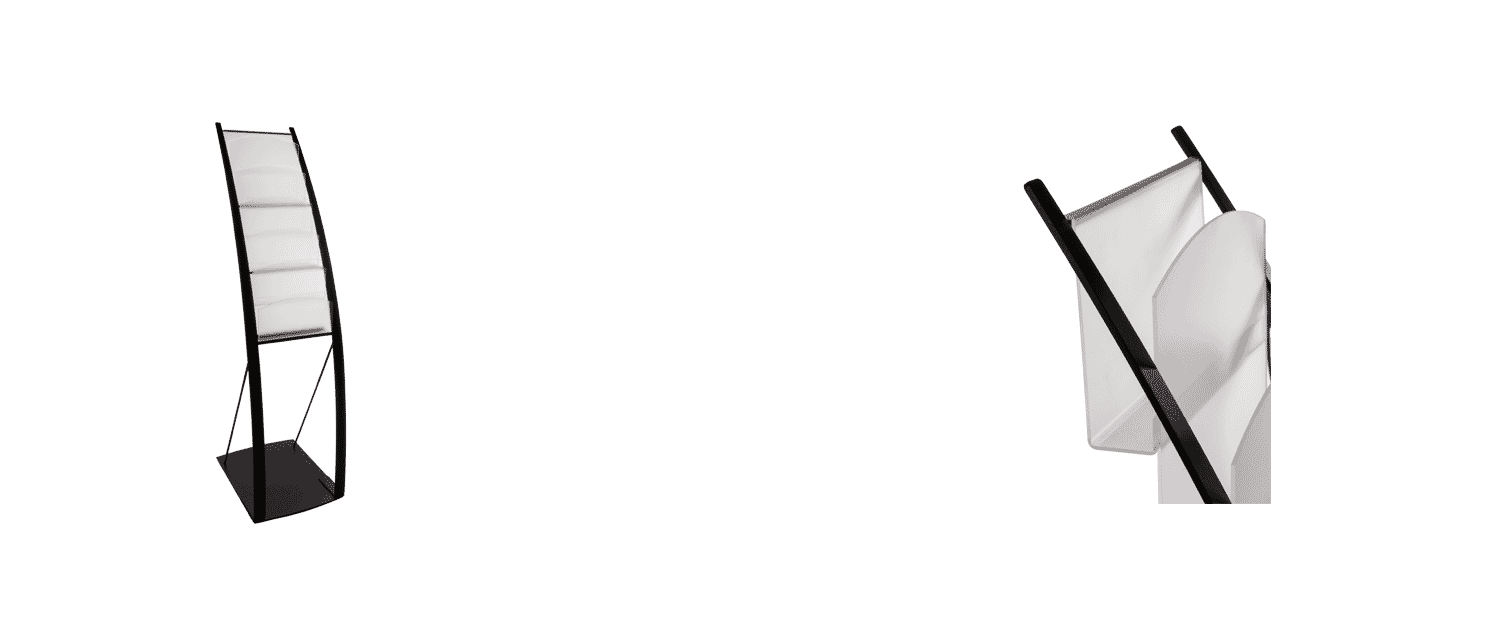 2
Promotion or decoration space below
3
Sturdy black ready assembled frame
4
1 piece frosted insert with 6 x A4 Portrait 48mm pockets
Combining an eye-catching contemporary design and effortless no-tool two-part assembly, the Onyx is the perfect choice for any company wishing to display literature in an attractive and effective way.
Stylish contemporary design
1 piece frosted insert with 6 x A4 Portrait 48mm pockets
Sturdy black ready assembled frame
Promotion or decoration space below
4 anti-slip feet
2 year warranty applies
Height
1244mm
Footprint
330 [w] x 420 [d]mm
Is this suitable as a permanent literature stand unit?
Yes, the Onyx is ideal for use as a permanent fixture, displaying and storing your promotional material
Can replacement pockets be purchased?
Yes, the one piece frosted pocket inserts are available to buy