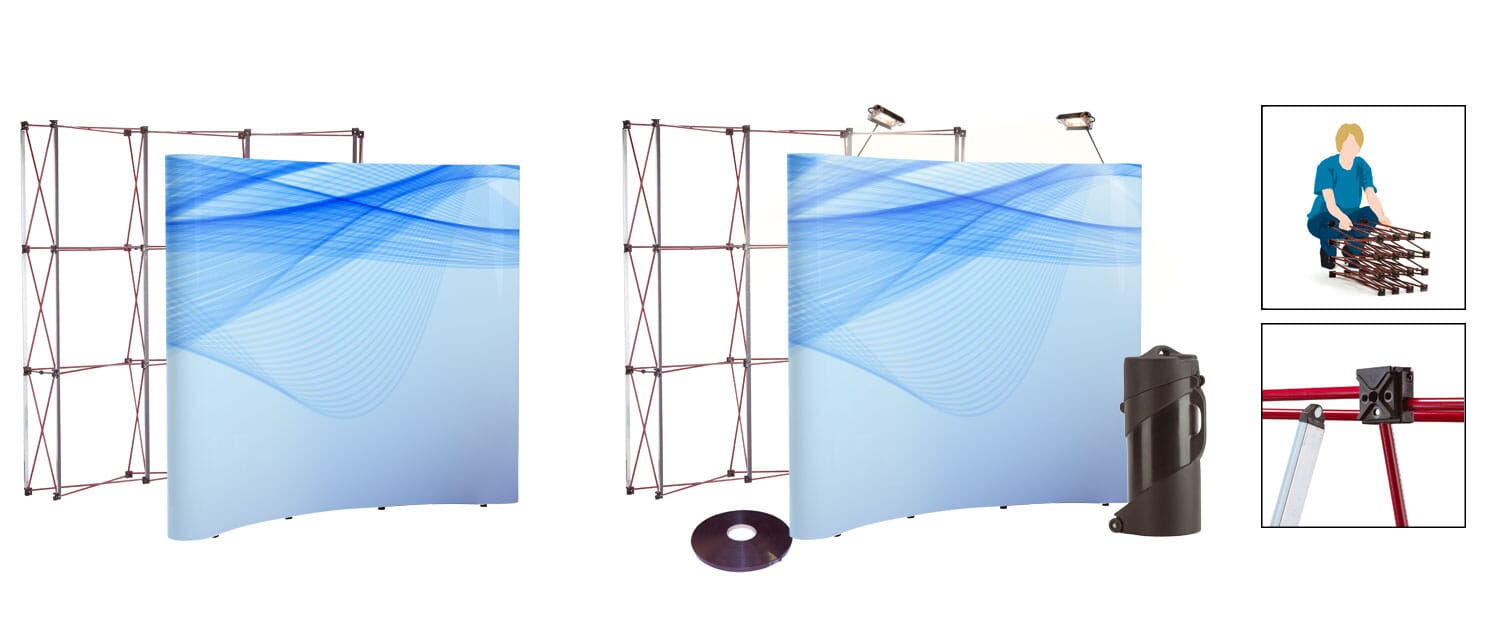 2 Kit options available
Supremacy 3×3 pop-up kit includes: 3×3 Frame, Magnetic Bars and Hanging Kit
Supremacy 3×3 bundle includes: Above kit plus Small Comet case, 2 x Corvus Black lights and 30m roll of mag tape
Visible graphic height 2140mm
All frame kits are supplied with enough mag bars and hanging kits to dress the front and 'D' ends
Hanging kits and additional mag bars available to dress the rear of system – Order here
Choose from a range of lights and wheeled carry cases
2 year warranty applies
Inside curve
2140 x 653mm
Outside curve
2140 x 758mm
'D' end
2140 x 600mm
Are replacement hangers and kickers available?
Yes, hangers and kickers are available to purchase
Does the Supremacy come complete with lights?
No, these are however, available to buy as an addition to the Supremacy
Can you dress the back of a Supremacy?
Yes, you will need additional hanging bars and mag bars to do so
Does the standard supremacy frame kit come with mag tape?
No, these are however available to buy as an addition to the Supremacy