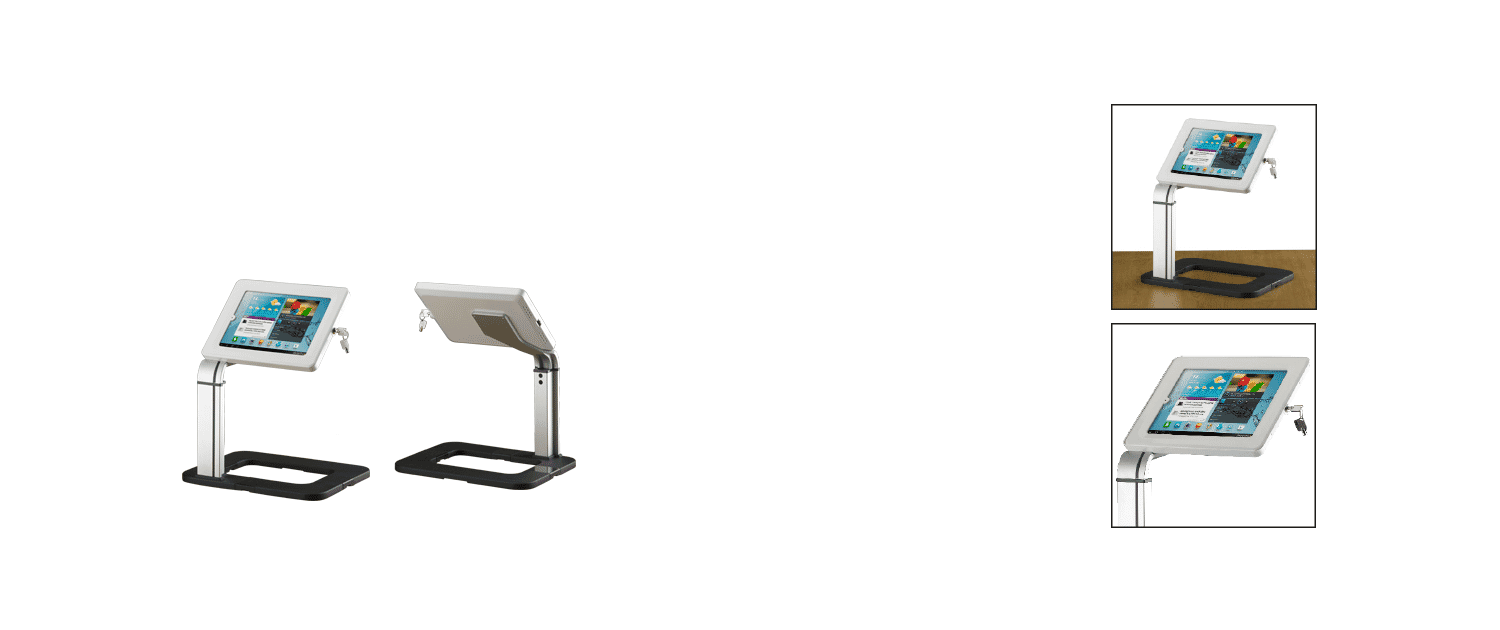 2
Cables hidden inside post
3
Can be used portrait or landscape
Suitable for tablets with a minimum size of 220 x 160mm and a maximum size of 245 x 180 x 9mm
Lockable, robust moulded plastic holder
Height = 440mm
Footprint = 365 x 275mm
Assembled weight = 1.8kg
Can be used as portrait or landscape
Cables hide discretely inside post
Unit can be secured to desktop (fixings supplied)
Tablet not supplied
2 year warranty applies
Product Heights
Portrait:
Extends from 800 – 1220mm
Landscape:
Extends from 760 – 1190mm
What tablets are suited to this?
Suitable for tablets with a minimum size of 220 x 160mm and a maximum size of 245 x 180 x 9mm
What is the footprint?
The footprint is 365 x 275mm
Can this be secured?
Yes this can be secured to desktop (fixings are supplied)
Are replacement keys available?
Yes replacement keys are available to purchase